One of the most fascinating experiences of food is that it can take us to the core of a place and reflect its history and spirit, thanks to its complex flavors, scents, and cultural significance. Pakistan's rich history, multitude of cultures, and geographical diversity are all reflected in its food. Every area in Pakistan has its signature dishes, which create delectable flavors that entice the senses. The best restaurants in Pakistan boast a long history, signature taste, and even iconic locations.
Here are some of the best restaurants in Pakistan:
Pakistani restaurants offer some of the world's best cuisines, thanks to a long history of masterful cooking. Pakistan boasts a remarkably diverse cuisine. There is something to please every palate, whether it is the flavorful seafood of the coastal regions of Karachi, the mouthwatering food of Peshawar, the heavenly flavors of Lahore cuisine, or the rich meat dishes of Balochistan.
1. Andaaz Restaurant, Lahore
The people of Lahore are renowned throughout the nation for their love of eating. Even though there are plenty of restaurants with exquisite flavors and lovely ambiance. The ones located next to Badshahi Masjid and Lahore Fort hold the most iconic views. Andaaz Restaurant is one of those restaurants and wins the hearts of every visitor.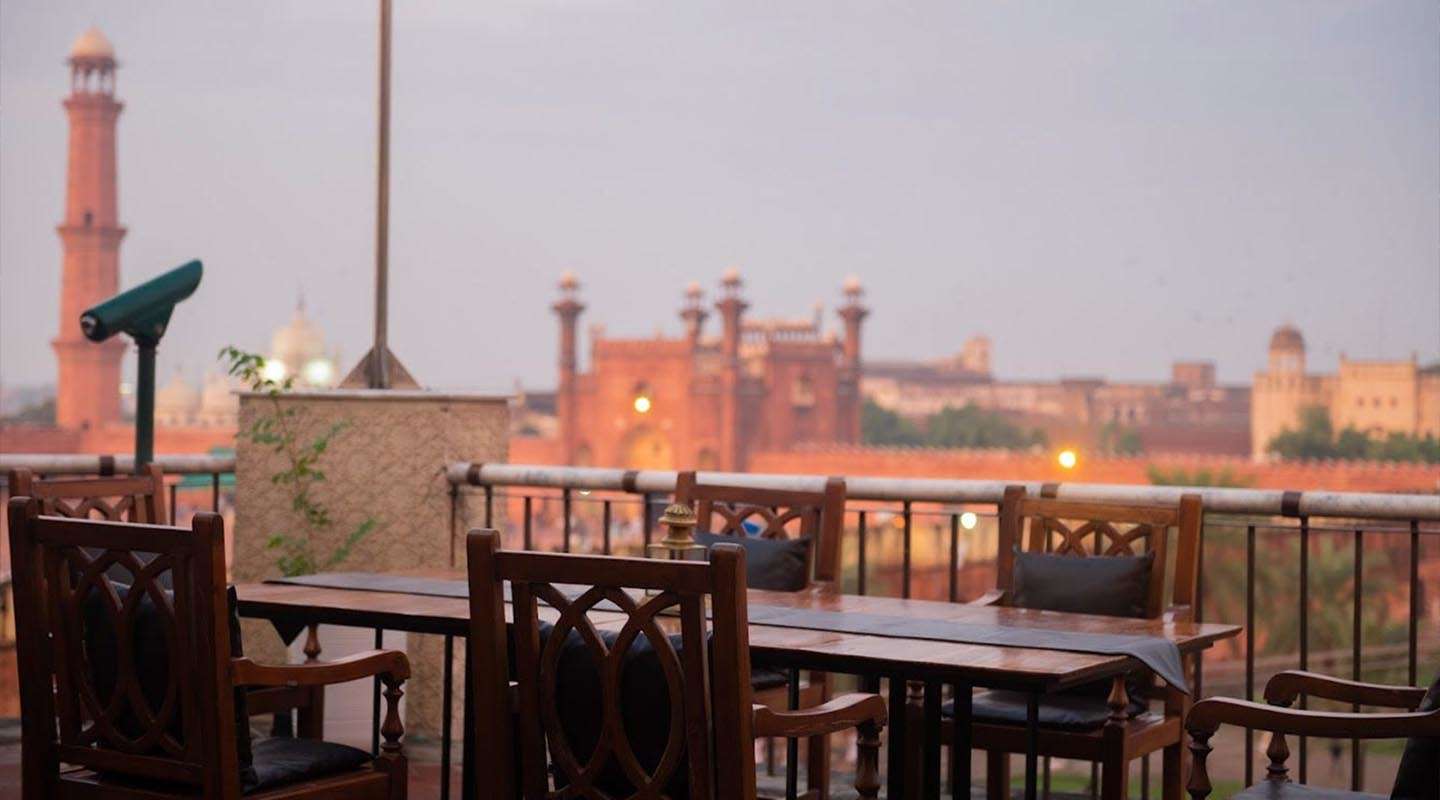 The breathtaking view of the historic places, while you enjoy the delicious Pakistani and continental food, makes Andaaz Restaurant the perfect place to visit if you're in the lovely city of Lahore. They are famous for their Barbeque, seekh kebabs, fresh naan, and desserts like gulab jamun.
This is what foodies had to say about Andaaz Restaurant
The food was delicious, the sights amazing, and the temperature during the night was inviting to a rooftop meal. The historical place is something to repeat. It was an amazing night that should be shared with the ones I love.

Great place for a cup of tea and some desi snacks. A good place to meet friends and share some nostalgia. Highly recommended.
2. Kolachi Restaurant, Karachi
Among Karachi's greatest eateries is Kolachi Restaurant which can be found at Do Darya. It is loved for its stunning environment, where you may savor excellent cuisine while taking in stunning views of the sea. You temporarily forget everything when you feel the cool evening breeze. The place serves an amazing ambiance, outstanding customer service, and food that leaves you always wanting more.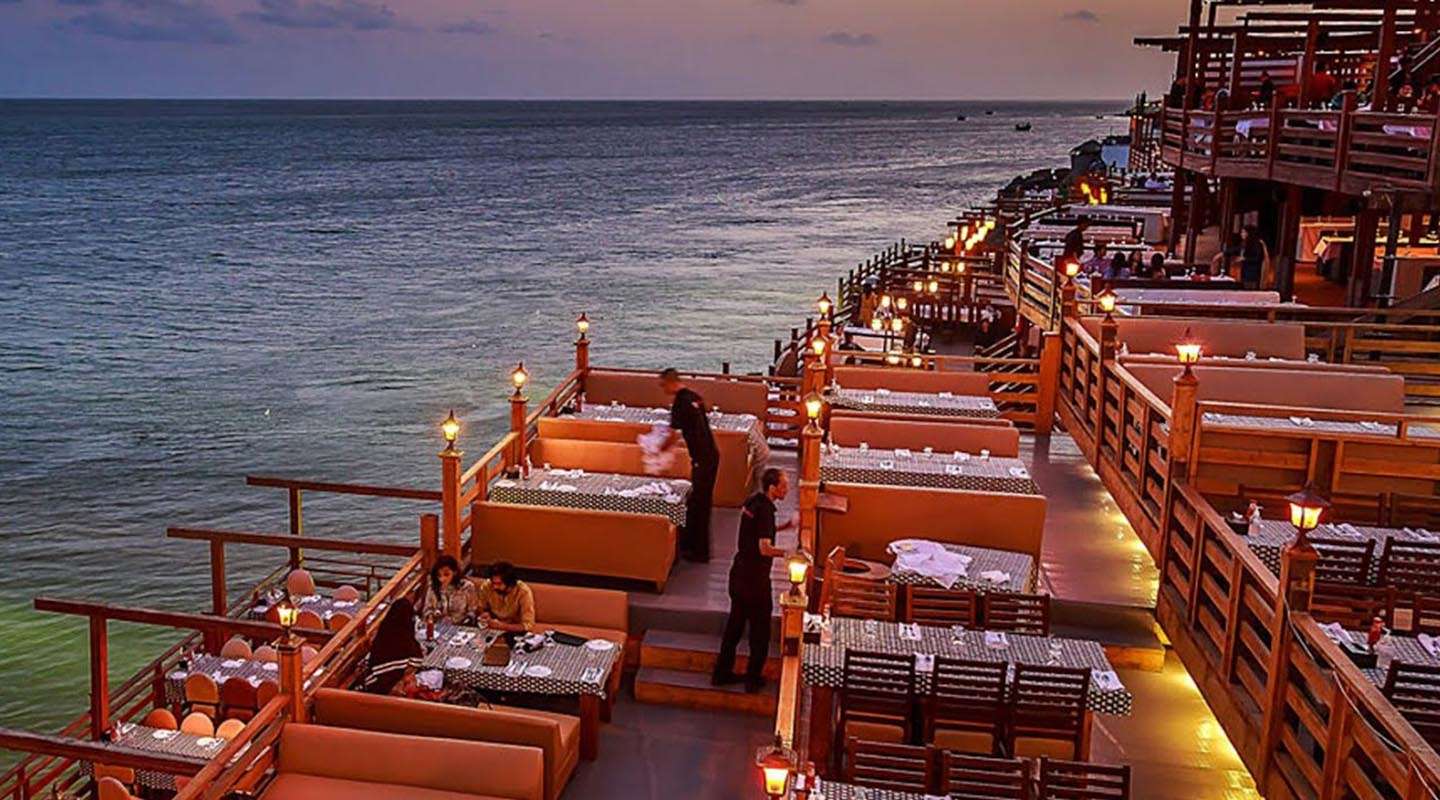 They are well renowned for both their continental cuisine and their seafood platters. Each dish is a work of art, aesthetically presented and packed with flavourful ingredients that linger long on the palate.
The reviews about Kolachi Restaurant leave you in awe and wanting to pay an immediate visit:
What an amazing experience! The food was outstanding and the service was top-notch as well. We were served graciously and we constantly asked if we were satisfied with everything, which we were. Great experience and wonderful flavors.

Kolachi is a great addition to eating places in Karachi You can enjoy the best scenery of the Arabian Sea and also the top quality food with great service Quality of food and service is the slogan of this restaurant and they are managing it nicely.
3. Bundu Khan
In Pakistan, Bundu Khan is a large chain of restaurants, with locations in Lahore, Multan, Murree, and Gujranwala. Not only are they spread in different cities, but they also have a wide menu serving anything from Chinese to Desi food. Bihari Kabab, Puri Paratha, and Barbeque are their most loved dishes. The setting is serene and appealing, and despite Bundu Khan's location in several locations, they never compromise on giving visitors excellent service.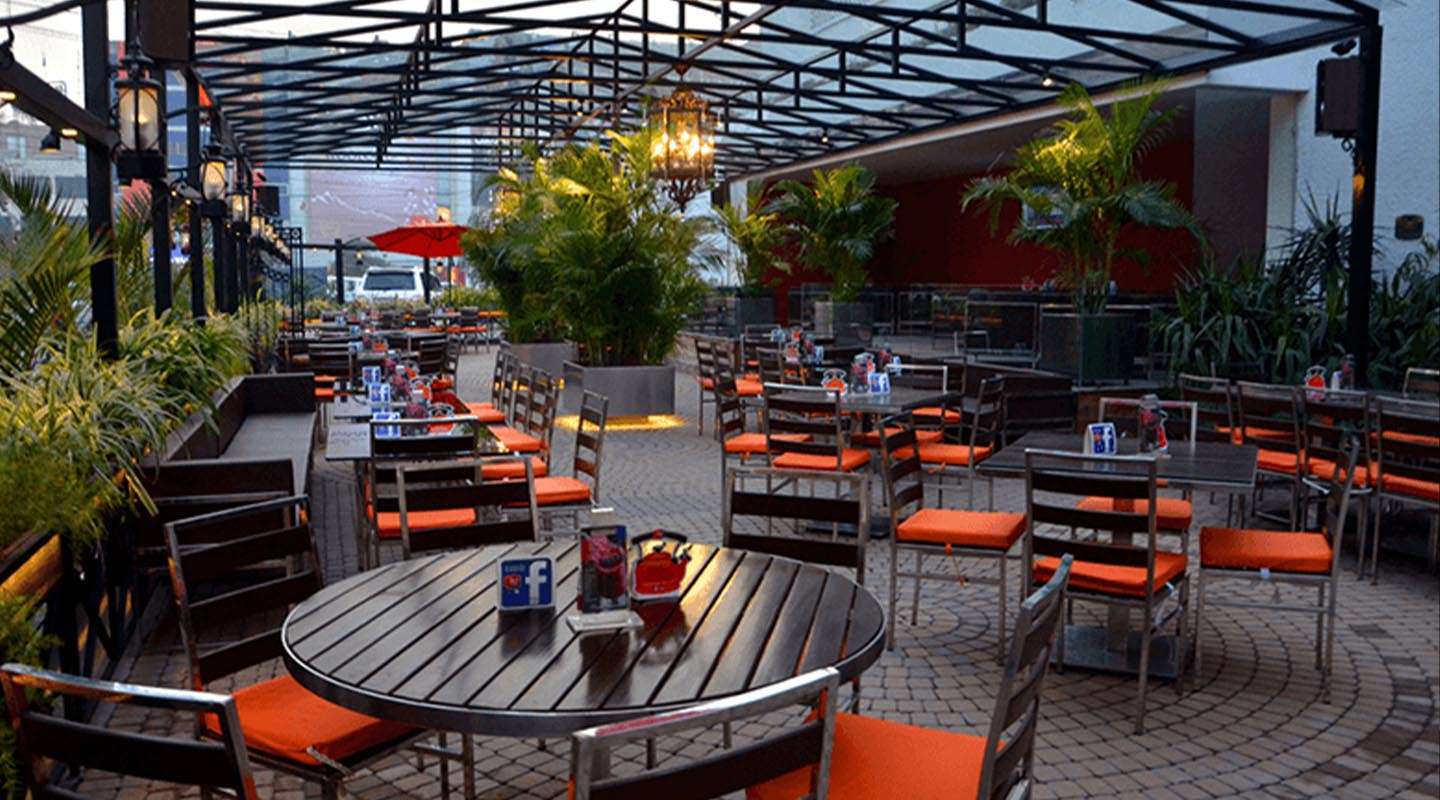 This is what people said about their experience at Bundu Khan Restaurant
Loved the food. Loved the environment. The staff was so nice. It was a unique food I tried. I would recommend this to everyone.

Bundu Khan is a very old restaurant (The first time I visited it was some twenty years ago). They still live up to their repute to serve good Pakistani/Desi food. Although, many restaurants have sprung up in recent times, but still when I want to have some traditional food (Karahi, Handi, or B.B.Q), Bundu Khan comes to mind.
4. Monal, Islamabad
Monal, located in the beautiful Margalla Hills of Islamabad offers a beautiful view of Islamabad with a fine dining experience. It offers the ideal fusion of modern and traditional cooking. One of the best-rated Pakistani restaurants, At Monal, your food is prepared in front of you by the chefs at work which can be a delightful and thrilling experience.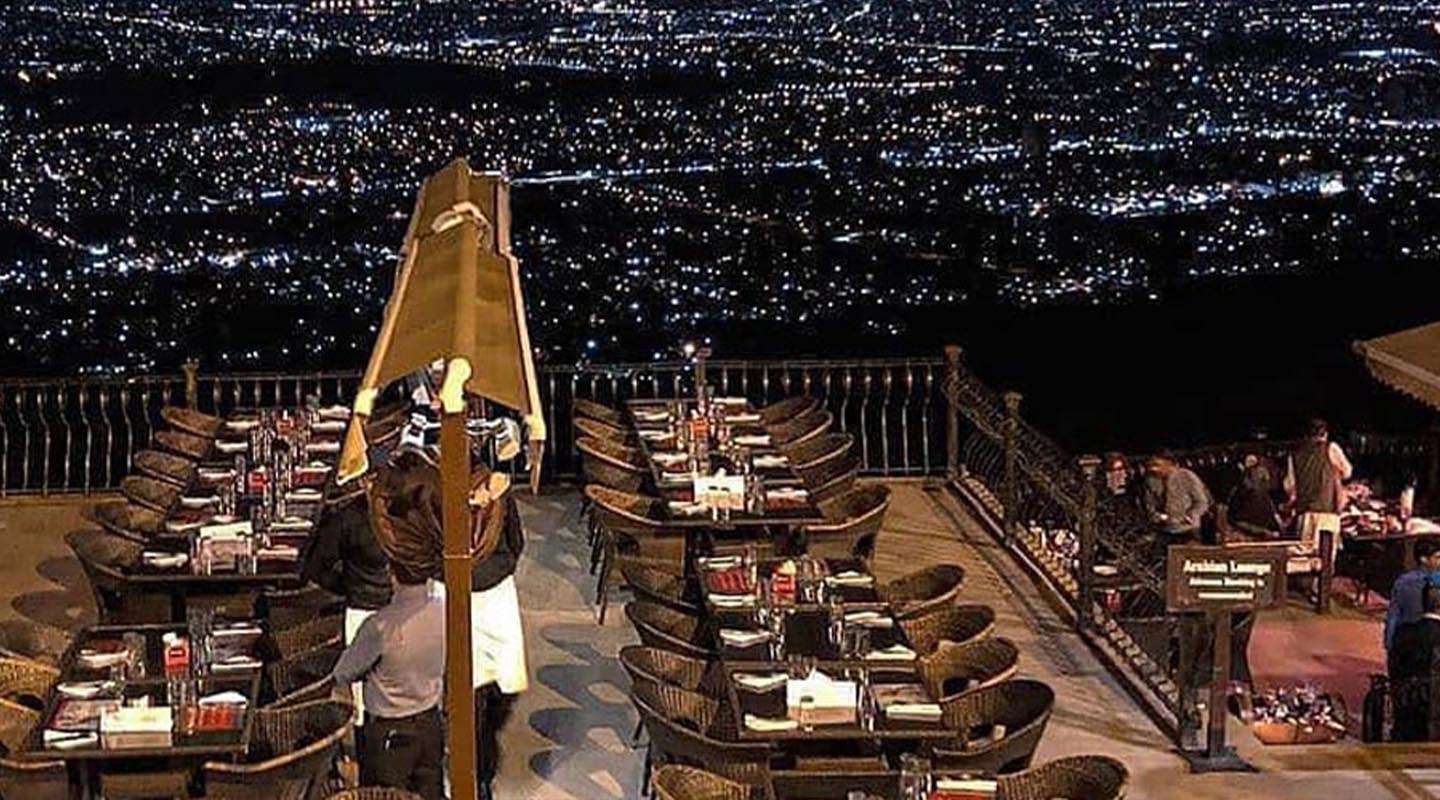 Fancy dinners and Sunday brunches are their specialties. Not only is Monal the most popular place among the people of Islamabad, but individuals from other cities come here as well to have a good time.
The Monal lovers have something to share with everyone
The view of this place is incredible, that makes your mind relax. The quality of food is good, the staff is friendly, prices of the items are reasonable. We visit here with my family I recommend all of you to visit here with friends and family.

We were here for dinner at the end of a trekking tour in Pakistan. This is the best place in Islamabad. The food is excellent, the staff is friendly, and the view over Islamabad is amazing. I can recommend this place.
5. Savour Foods, Rawalpindi
Savour Foods located in Rawalpindi well-known for its traditional food. They provide you with a variety of options to choose from. You know your cravings for pulao can be satisfied by Savour Foods. Moreover, visitors are usually seen stopping by and trying their most famous dish, Kabab Pulao which is delicious, traditional, and very reasonable on the pocket.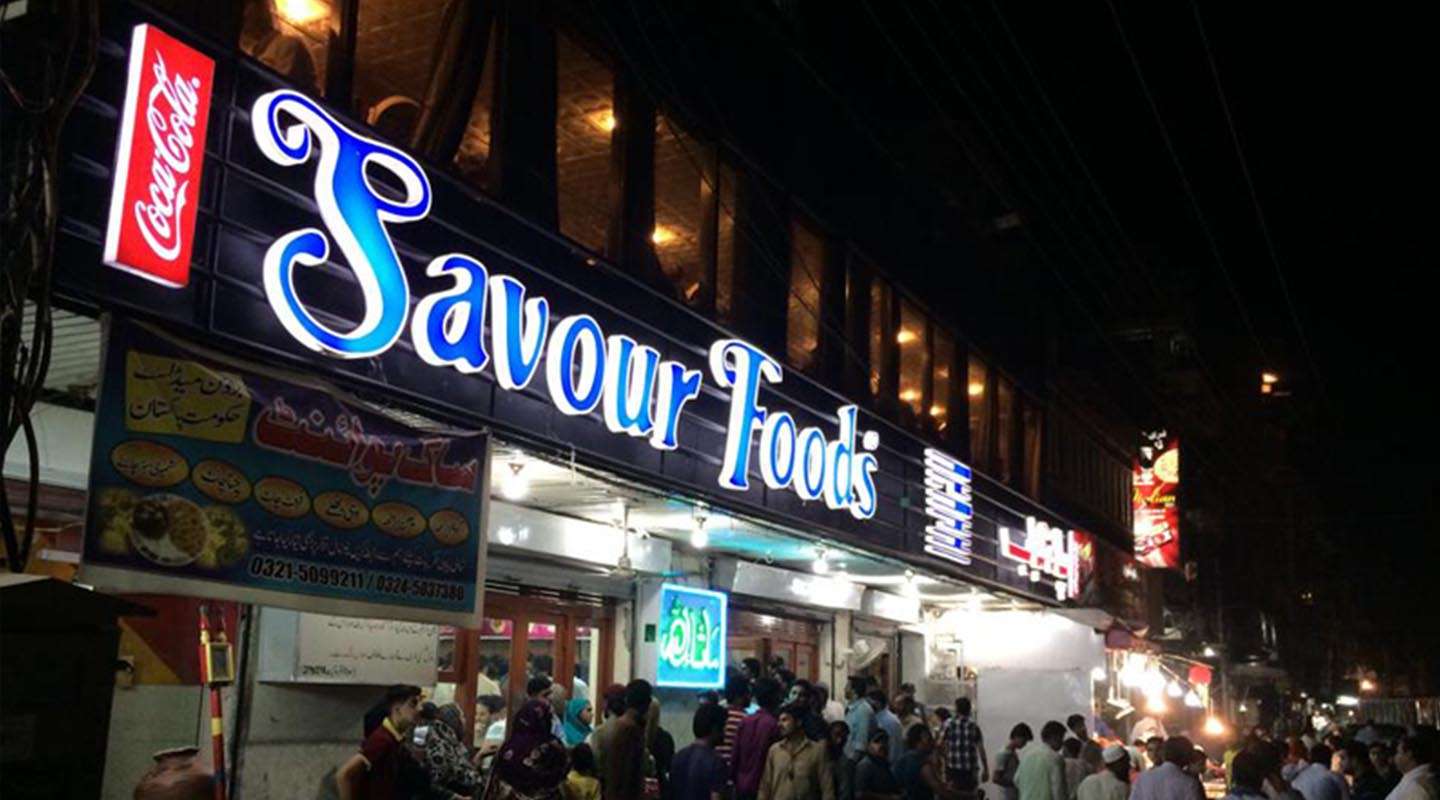 You may enjoy tasty meals in an inviting environment at Savour Foods. So if you are ever in Rawalpindi, make sure to get your hands on the mouth-watering Kabab Pulao.
The reviews for Savour Food make you want to go there immediately
Very tasty and very cheap, always recommended, savour is a trendsetter restaurant in Rawalpindi. Anyone visiting Rawalpindi must visit this restaurant. Try pulao kabab with chicken.

Rice and kebabs are always perfect and cannot resist having one bite after the other. Can be a little crowded sometimes but that is a small price to pay for such amazing food.
The world is aware of Pakistanis' passion for food and their commitment to providing the greatest cuisine. Through its ambiance and cuisine, each restaurant offers a unique tale. There is nothing like the pleasure of dining at the best restaurants in Pakistan, yet other places are worth a lot too. As for us, these are the restaurants where the classic aroma enveloping you takes you to a great journey of food and culture.