Amidst Pakistan's vibrant urban landscape, resplendent malls beckon discerning patrons into a world where commerce converges with opulence. Pakistan's bustling marketplaces metamorphose into veritable palaces of commerce, each a microcosm of contemporary aesthetics. Walk around the best malls in Pakistan to see the avant-garde boutiques unveil their treasures like chapters in a novel of luxury. These spots are more than just places to buy stuff, instead, they are like museums of style, where shopping becomes art. This article will act as a walk-through of all the best malls in Pakistan.
Dolmen Mall – Karachi
Dolmen Mall stands as a paragon of contemporary sophistication, uninterruptedly melding architectural grandeur with a rich cultural mosaic. As you step into one of the best malls of Karachi; Dolmen Mall, the polished entrances, boutiques adorned with the latest sartorial treasures, vibrant displays, and the harmonious hum of bustling activities leave you star-struck. The ambient glow is the one to turn a casual stroll into a visual feast. At the Dolmen Mall, shopping is not just a transaction, it is a sensory journey through a collection of fashion, culture, and redefined aesthetics. Karachi's heartbeat echoes through the polished floor of this space.
Packages Mall – Lahore
Ensconced against the backdrop of Lahore's urban elegance, Packages Mall stands as a palatial refuge for discerning connoisseurs. The blend of modern aesthetics and timeless allure in its architecture casts an unavoidable spell on those who traverse this space. The indulgent array of boutiques, each a repository of coveted craftsmanship never fails to attract the customers. Packages mall reflects the city's redefined taste, where the act of shopping is changed into an immersive journey through artistry.
Pelican Mall – Bahawalpur
Situated in the heart of Bahawalpur, Pelican Mall has earned its reputation as one of the best malls in Pakistan. Boasting an architectural marvel, this sprawling complex seamlessly blends modernity with luxury. Pelican Mall is a treasure trove of diverse experiences, offering a selection of international and local brands that cater to every discerning choice. Furthermore, the mall has a Swiss-managed, Swiss International Hotel and Resort at the premises. Its offerings extend beyond shopping, the world-class entertainment facilities coupled with state-of-the-art cinema. Moreover, there are numerous dining options that make it stand out from the rest.
Centaurus Mall – Islamabad
A pinnacle of art in the heart of Islamabad, Centaurus Mall! The luxury, sophistication, and shopping experiences that this mall offers match none other. The architectural brilliance, rising along Jinnah Avenue, captures the essence of modernity and creates a visual masterpiece that sets the standards of today's world's standards. The sheer variety of offerings elevates the shopping experience. This commercial hub has become a landmark where each visit is an indulgence in the art of luxury living. As a result, this makes Centaurus Mall an unrivaled destination for people who appreciate the finer things in life.
Emporium Mall – Lahore
One of the most prominent shopping and entertainment complex located in Lahore. The mall has been changing the dynamics of shopping in Pakistan for long. The modern design makes it an iconic landmark within the city. Emporium Mall curates an unparalleled shopping spree through a diverse mix of local and international brands, becoming a paradise for trendsetters. The latest fashion, electronics, and lifestyle products are showcased every now and then. The latest technology is being used in their cinemas, providing a unique viewing experience for movie enthusiasts. It is an all-encompassing retail adventure.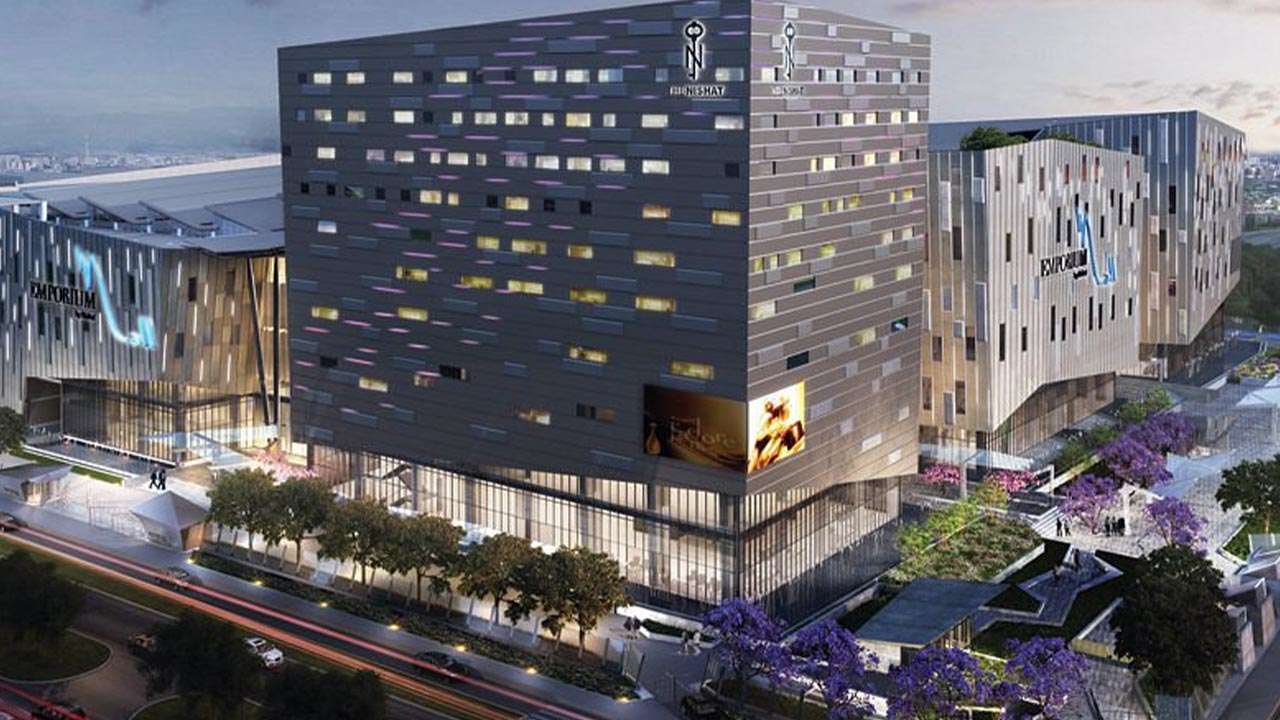 The popularity and status of these malls change from time to time. New malls may also have been established but in our opinion, these are the best malls in Pakistan due to their location, footfall, investment opportunities, etc.