The summer months are usually the best times of the year to spend time with family and friends and what better way to spend them than discovering the incredible scenery and ancient landmarks your country is known for? The people of Pakistan are blessed with magnificent historical sites and a rich cultural legacy. The majority of individuals travel to their nation's stunning locations quite often to become intimately acquainted with its traditions and culture. Here are some of the best summer vacation spots in Pakistan:
Badshahi Mosque – Lahore
Lahore, known for its classical architecture, is home to numerous monuments. The Badshahi Mosque, located in Lahore and dating back to the Mughal Empire, is a famous public mosque. The mosque, whose exterior is adorned with carved red sandstone and marble, is a significant example of Mughal architecture. In addition to being a location for exploration and prayer, it also has one of Lahore's top museums, which adds to its significance for Pakistanis' religious and cultural values.
The Badshahi Mosque is a must-see location anytime you have the opportunity because of everything about it, including its history, architecture, and the treasures it holds. Many visitors from Pakistan and throughout the world have come here to witness the splendor of Badshahi Mosque. It is one of the best Summer Vacation Spots in Pakistan.
Lahore Fort
At the northernmost point of Lahore's Walled City stands the fortress known as the Lahore Fort. It is the heart of Lahore's historic walled city, spanning 20 hectares, which has mosques, many other marble buildings, and verdant gardens from the Mughal dynasty's grandeur. It was built by the Mughal Emperor in 1566. You enter the fort through the Alamgiri Gate, which Aurangzeb built in 1674. On the western side of Lahore Fort, a beautiful "Moti Masjid (Pearl Mosque)" can be seen which was constructed by Shah Jahan in 1644.
The spectacular Lahore Fort is a must-see not only for its preservation of magnificence and classical architecture but also for its ability to shed light on the city's history due to its repeated construction, destruction, and restoration before attaining its present state.
French Beach – Karachi
Although Karachi is home to many beaches, none are quite like the French Beach. This little fishing village in Karachi's coastline region is also referred to by the locals as Haji Ali Goth. It is situated halfway between Paradise Point and Hawkes Bay. While the scenery is truly breathtaking, the activities offered there—which include swimming, scuba diving, boating, surfing, fishing, kayaking, and much more—are what draw most visitors. You wouldn't want to miss it considering the beautiful brown coastlines and clear water that evoke a sense of calmness. Karachi is no less than any other city in the country, it is one of the best cities in Pakistan indeed, with countless Summer Vacation Spots in Pakistan.
Mazar-e-Quaid – Karachi
One of Karachi's most well-known locations is Mazar e Quaid, the ultimate resting place of Quaid-e-Azam Muhammad Ali Jinnah. It is located right in the heart of Karachi, which is a fitting tribute to the man who founded the country. Despite the mausoleum's simple design, it manages to entice you in. A single glance at the Mazar makes it evident that it is destined to house the remains of a highly significant individual. The tomb's inside features a four-tiered chandelier that was a gift from the People's Republic of China, and its top is adorned with an impeccable dome.
The architecture of "Mazar e Quaid" represents Jinnah and the events of his life. The white marble symbolizes his purity and generosity, while the arched dome and geometric forms depict him as a larger-than-life figure. The mausoleum building also includes the tombs of Fatimah Ali Jinnah, Liaquat Ali Khan, Nurul Amin, and Sardar Abdur Rab Nishta.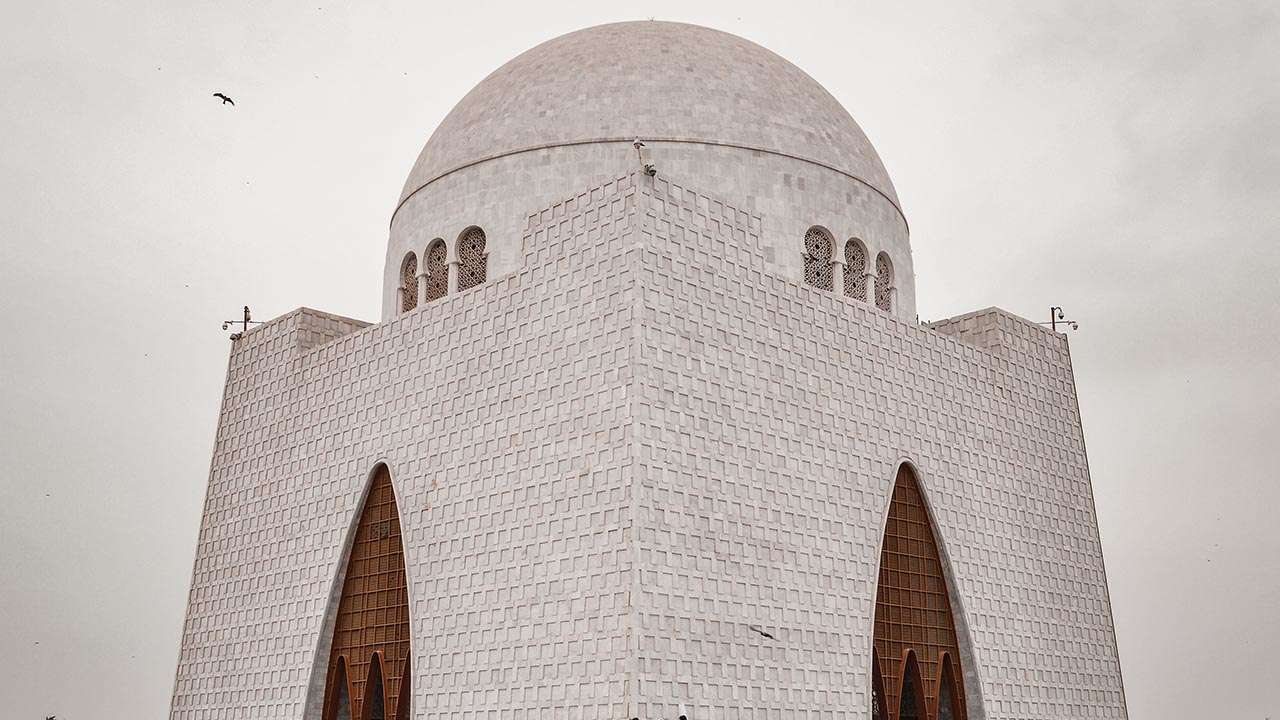 Since Mazar e Quaid is home to the nation's founder's grave, it is a popular destination for tourists interested in history and patriotism. If you're planning a vacation to Karachi, don't miss seeing Mazar e Quaid. Mazar e Quaid is a frequently visited spot because it is home to the nation's founder's grave. If you are someone who seeks history and devotion, make sure you go to Mazar-e-Quaid on your next vacation to Karachi.
Noor Mahal – Bahawalpur
Bahawalpur is the city of Pakistan that is blessed with a wealth of artistic legacy, and past. Among the majestic palaces and fort, Noor Mahal is one of Pakistan's hidden gems. Noor Mahal was constructed by Nawab Sir Sadiq Muhammad Khan IV known as Shah Jahan of Bahawalpur. He was a man of great taste and passion for architecture. He built it for his wife yet they never lived in it and was later used as a guest house and for cabinet meetings etc. The building spreads over more than 8 canals and features five domes that symbolize the classic Islamic architecture of the subcontinent. Its attractiveness has also been enhanced by its setting amid an incredibly beautiful garden with water features and fountains.
The interior of the palace is a pleasure to the eyes. The palace with its mosaic floors, gigantic crystal chandeliers, huge pianos, and hand-carved embellished decor, is a monument to the magnificence of the Bahawalpur royal dynasty. The walls display Western art, as well as swords, muskets, and portraits of Nawabs.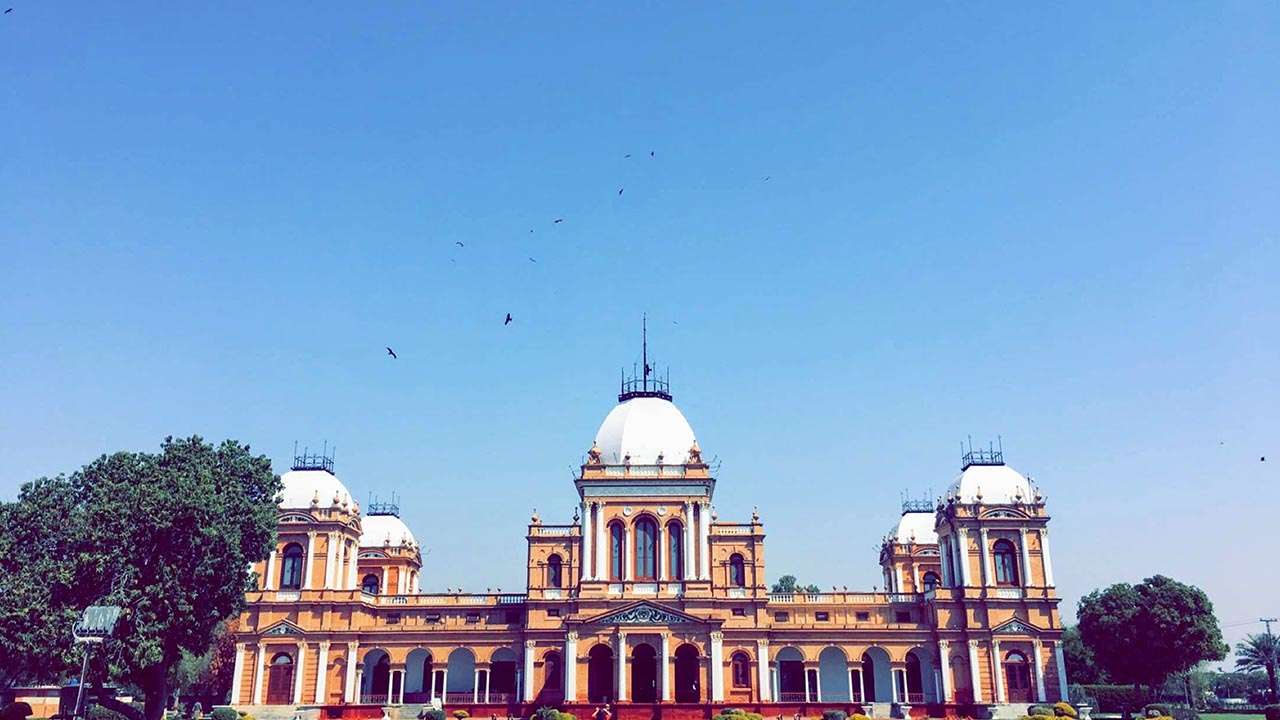 As befits its name, the "Palace of Lights", the palace dazzles guests with its spectacular vista all day long, but especially at night when the lights are turned on. For this vacation, put Noor Mahal on your bucket list if you want to see historical royalty in the modern era.
Sethi House – Peshawar
In the center of Khyber Pakhtunkhwa's capital city of Peshawar is Sethi Mohallah, commonly known as Sethian Mohallah. In the 19th century, a wealthy Sethi family from Punjab who used to do trade business with Russia and Central Asia constructed seven South Asian homes in the mohallah. The family's residence, Sethi House, is one of them with intricate woodwork carvings and a Central Asian style.
The building's remarkable and captivating attractiveness stems from its unique blend of Mughal and British colonial architectural design. The walls are carved with wood and the windows are rainbow coloured. Sethi House Museum has a library and research center in addition to a collection of regional artifacts. The collection consists of fabrics, rugs, paintings, and sculptures.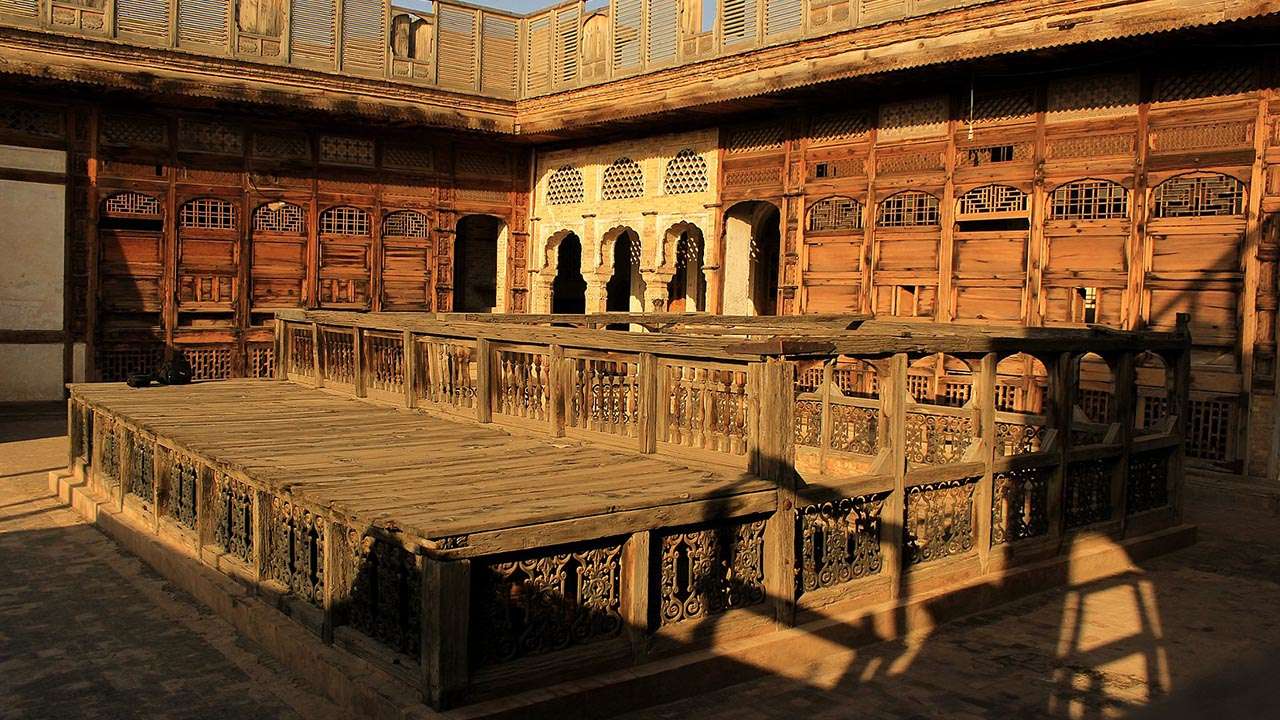 People from the country and all around the world travel to see it since structures like Sethi House take millennia to construct. The glamour of Sethi House is worth paying a visit to.
Pakistan is endowed with both breathtaking natural scenery and historic sites scattered across its cities. Thus, take advantage of your summer holidays by traveling to some of the most incredible places. Discover the history and culture of Pakistan, and enjoy as you take in the beautiful surroundings as nothing compares to the wonders of your own country. Enjoy these Summer Vacation Spots in Pakistan and countless others with the same cultural and historical importance.