Home design is one of the most technical aspects of building a house. The process requires a huge amount of research from architects, home builders, social media influencers, and interior designers. All of them contribute to the overall planning and development of a desired house. If we talk about housing trends, there are a lot more than 10 housing trends but let us quote the Top 10 housing trends for the year 2023. In this article, you will see the top 10 housing trends in 2023 that are not just trendy but are practically fascinating for real families too. These trends can be followed in the hotel rooms of Swiss International Hotels and Resorts in DHA Bahawalpur as well.
1. Biophilic Design
This type of housing trend basically brings the outside in. It means that integrating the use of natural resources will bring harmony between the natural world and modern architecture. It creates a close connection to nature through the way a house is built. This trend shows up in several ways like: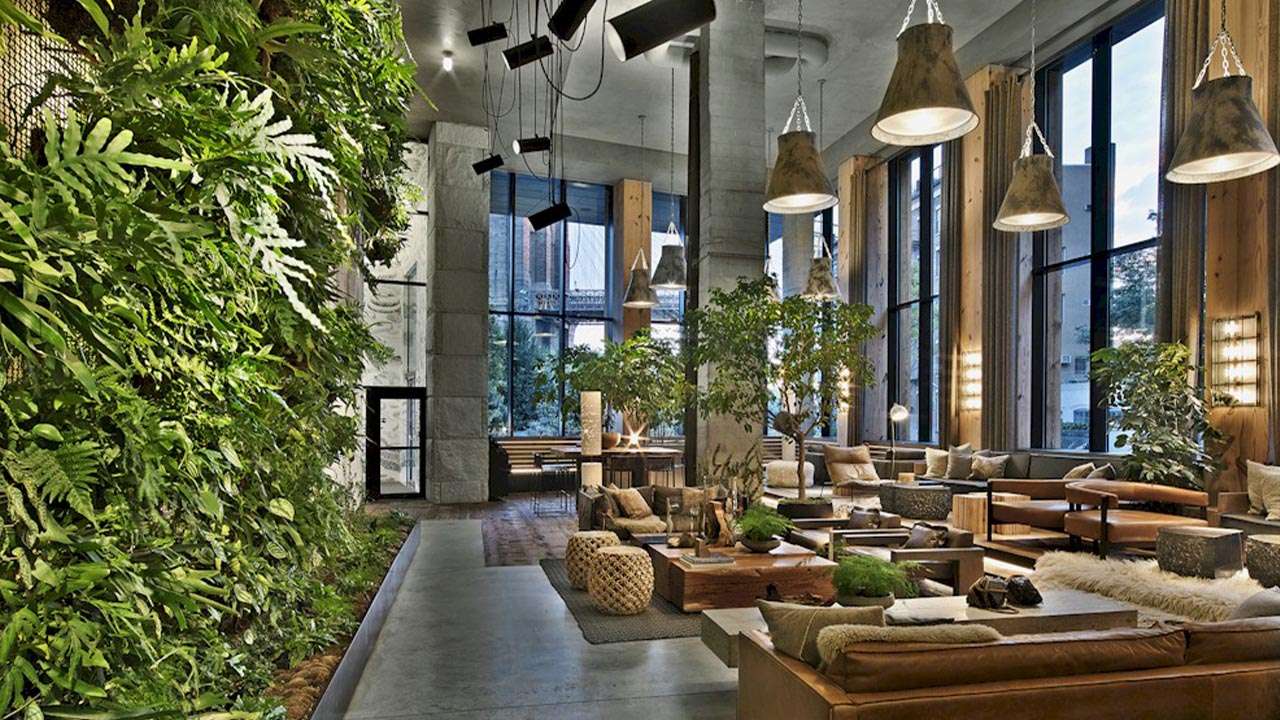 Emphasizing natural light: The importance of natural light is magnified over time and among the upcoming structures and designs. The trend makes use of huge and bare windows which have reflective and white surfaces to allow as much natural light through as they can. Natural light will help to improve your focus, mood, and sleep patterns.

Growth of the green design: In the years to come, interiors will move more towards lighter colors that are gentle and easy on one's eye. The hues are moving towards colors that are less artificial and more natural. This means that the outdoor-indoor blend is increasing over time.

The popularity of indoor plants: The boundaries between indoor and outdoor living are blurring over time and so larger scale and wilder plants are being incorporated into the house's structure.
2. Exciting Accessories
2023 is all about surrealism and exciting accessories that light up your house in a way that attracts everybody. 2023 is the year where you resonate the best with your home décor and highlighted artwork at maximum levels. The sculptural items along with paintings and multifunctional items are bringing a new life to housing trends. Every piece in a house has a purpose to make the inhabitants happy. Accessories are one of the top 10 housing trends in 2023 and were always a trend in residential and commercial living spaces.

3. The curve appeal
Art Deco was a popular housing trend in the 1920s and 1930s. This trend is making a huge comeback in 2023. As the interiors are moving from minimalism, Art Deco is becoming more and more common. The ornate details are becoming a key to interior design. Bright colors and geometric patterns are taking over the trends in housing. Furthermore, the different cultures and eras, the design has been a sign of some 'hard to argue with' concepts like serenity, perfection, and infinity. The curves in this design reflect softness, calmness, and femininity. The cozy and curvy furniture is taking over the house spaces, and the edges are definitely out of trend now.
4. Green and Sustainable
Green and sustainable home improvements, interiors, and construction have been common goals for homeowners for quite a long time now. This goal will accelerate in the year 2023 as well. Designers nowadays are too focused on developing sustainable products that they are experimenting with all materials whether new or old. Different techniques are used in their testing i.e. hand-weaving to 3D printing to help the production.
5. Fun in the backyard
One of the 'no-brainers' that we hear of so much is this trend. The popularity of the trend of having games in the backyard was acknowledged when everyone from kids to grandparents realized that it is always easy and fun to get some exercise. The larger communities have started to add a few public courts for badminton, tennis, etc. among their resort-like amenities. The backyard improvements being made in 2023 include
A synthetic turf that withstands the constant traffic from all of your surrounding neighbors that want to play as well.
Radiant heaters in the outdoors keep everything warm during cold days.
An outdoor entertainment area has been upgraded for players.
6. Floorings
In the year 2023, more people are switching to alternatives like engineered floor options. These alternates last for a longer period of time and cost less than their natural counterparts. They take less time to install. Hence, these options not only fit the timeline but also the budget. The boards are pre-stained and can be locked or glued into a single piece very easily. The vinyl products are a perfect match for such. They are durable and can withstand wear and tear along with constant foot traffic and water exposure.

7. Technological design
Over the years, technology has become one of the most significant driving factors in the housing trends. Technology has continued to impact normal lives in big ways, people want smarter houses now. Moreover, interoperability is becoming very common among devices like light bulbs, thermostats, and smart switches. Builders, designers, and homeowners need to take technology into consideration while developing their plans because technology is becoming one of the major advancements in the world of housing trends.
8. Color Trends
This trend has always been very interesting to ponder. In 2023, designers think that they should switch more towards the soothing and seaworthy outlooks of the houses. Oceanic tones are becoming more common among the larger pieces in the house while blue-green shots of brilliance are becoming common among the smaller pieces. However, different designers have a different perspectives when it comes to the color codes, some want to keep the outlook gentle and gold with an Earthy and natural touch, some want a more verdigris style and have hues like Pantone's teal while others prefer a gentle purple pastel reflecting digital lavender.
9. Designer mudroom and laundry
Designers in 2023 leave no room untouched. A heightened focus has been given to the development of houses that serve its inhabitants, therefore, each inch matters to them. A rising trend of 2023 is that mudrooms and laundry rooms are getting designer treatment. These are developed in a way that they are spacious and take up less space in the house overall. These are comfortable spaces that serve the purpose of their development with the right amount of switches and water connections.
10. Plasters and lime wash
In 2023, houses are becoming more organic and earthy. Lime wash and plasters provide finishing to the walls of your house and create an aesthetic ambiance. These types of wall finishing can complement any type of interior design and style that you want to opt for. They have been working really well with the interior designing trends of 2023.